Poker Royalty oversees the career management of the top professional and celebrity poker players, and has been a driving force in making poker players household names since its founding in 2003. We represent the most influential people, brands, and entities that shape the business and direction for poker.
Our team is comprised of experienced deal makers, influencers, lawyers, and agents who understand that a "good deal" only happens when both parties prosper. With multiple thousands of deals under our belts, no one understands market values and the poker landscape better than Poker Royalty.
Our marketing, consulting, and administrative professionals have worked with global international giants such as EBay, Pepsi, HBO, Netflix, and others. We have an intimate knowledge of the poker industry and the goals and objectives of our players and corporate clients.
POKER ROYALTY SPECIALIZES IN:
Player representation

Online poker consulting

Marketing, sales & event management

Licensing and brand development

Appearance requests
FOUNDER AND CEO 
Brian Balsbaugh
Email: brian@pokerroyalty.com
A graduate of both Indiana University's School of Law and Kelly School of Business, Brian began his career as a professional golf agent, where he became an expert on golf sponsorships, licensing and event management. For six years, he served Imani Sports as its Vice President and General Counsel, while overseeing the careers of a dozen prominent PGA Tour & LPGA Tour professionals. During this time, he also served as an Adjunct Professor of Sports Law at the University of Minnesota.
In 2003, sensing a niche opportunity in the world of poker that was just beginning to boom, Brian applied the blueprint he learned in golf to poker to found the world's first poker agency. Daniel Negreanu was the first player to put his faith in Balsbaugh and Poker Royalty, and numerous other top poker players followed his lead.
Over 15 years later, Poker Royalty remains far and away the world's leading poker agency, with over 2,000 poker related sponsorship deals inked to date. What initially began as one-man operation has evolved into a full-service marketing firm with 10 employees and offices in both Las Vegas and London.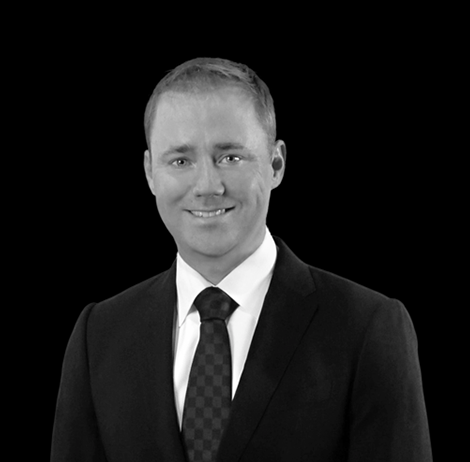 PRESIDENT
James Sullivan
Email: james@pokerroyalty.com
James joined Poker Royalty in 2005 and now serves as its President.
James earned his BA in Finance from the University of Wisconsin – La Crosse and his JD from Marquette University Law School. He is a licensed attorney in both Wisconsin and Nevada, a former Adjunct Professor of Sports Law at Hamline University Law School, and a recipient of the Certificate in Sports Law from the National Sports Law Institute.
Before joining Poker Royalty, James worked as an athlete agent representing Olympic skiers and snowboarding professionals.